MyBnk, like many charities, is responding to the continuing development of coronavirus by following state issued advice and recommendations by related bodies.
Pending developments, direct delivery is suspended until the 26th June. If you have questions regarding a booking, please contact jaderowlands@mybnk.org.
MyBnk is increasingly active through digital channels offering the guidance and knowledge young people need. Our team is in contact with partners as we prepare to hopefully return to schools and youth organisations, when it is safe and practical to do so.
The delivery of financial education is our core mission and the need has not gone away. Sadly, we believe this need is increasing as young people are disproportionately impacted by the disruption to the labour market and to their education and mental health.
In this time of social distancing we have accelerated efforts to develop alternative and complementary methods to our expert-led direct delivery model, for now, and into the new normal.
Cutting through the noise
MyBnk have developed a range of free online home school resources, Family Money Twist for Years 1-2 and 3-6. It includes videos, quizzes and activities to teach children the value of money, budgeting, and delayed gratification by making spending and saving decisions and gaining rewards. These initiatives are kindly supported by our partners KickStart Money.
We will soon launch a digital version of our Money Twist Key Stage 3 programme for 11-14 year olds and are making key elements of Uni Dosh available to students stuck at home.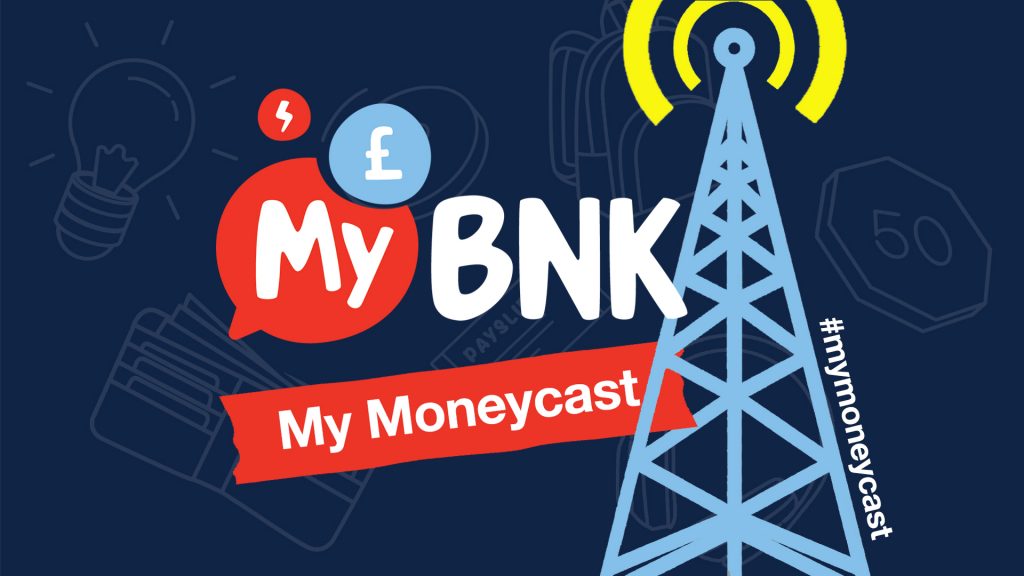 For young adults we have launched a weekly livestream, My Moneycast, to help 16-25 year olds tackle some of the big issues affecting their income, benefits, housing and employment.
Together with The Mix we have published an emergency Coronoaviris money guide. We are also signposting trustworthy sites to help them navigate the various developments and changes to entitlements.
Our youth homelessness prevention scheme, The Money House, has resumed limited delivery via video conferencing together with local authority leaving care teams and sheltered housing units. Please contact avantika.taneja@mybnk.org if you would like to refer a young person. We are also working to adapt our survival money management programme, Money Works, for remote users.
Finally, we have a range of Free Resources available featuring games, quizzes and icebreakers to help young people learn to budget and save.
Our staff are on hand to respond to any questions or concerns you may have about our work. Please contact info@mybnk.org.

Guy Rigden, MyBnk CEO