MyBnk, like many charities, is responding to the continuing development of coronavirus by following state issued advice and recommendations by related bodies.
The need for financial education is increasing as young people are disproportionately impacted by the disruption to the labour market and to their education and mental health.
We have restarted direct delivery of our programmes in non-school environments for young adults (The Money House and Money Works). Fully-accredited virtual versions of these sessions for 16-25 year olds are also available to be booked now. We are planning to restart services in schools from September. Please contact jaderowlands@mybnk.org to request your session or for any questions related to an existing booking.
Home Learning
MyBnk have developed a range of free online home school resources for parents, teachers and pupils: Family Money Twist for Years 1-2 and 3-6, Family Money Buzz and Online Money Twist for years 7-9. They includes videos, quizzes and activities covering the value of money, budgeting, and delayed gratification, spending and saving money and energy and the power of advertising. Key elements of Uni Dosh are also now available to sixth formers and first year university students.
Young adults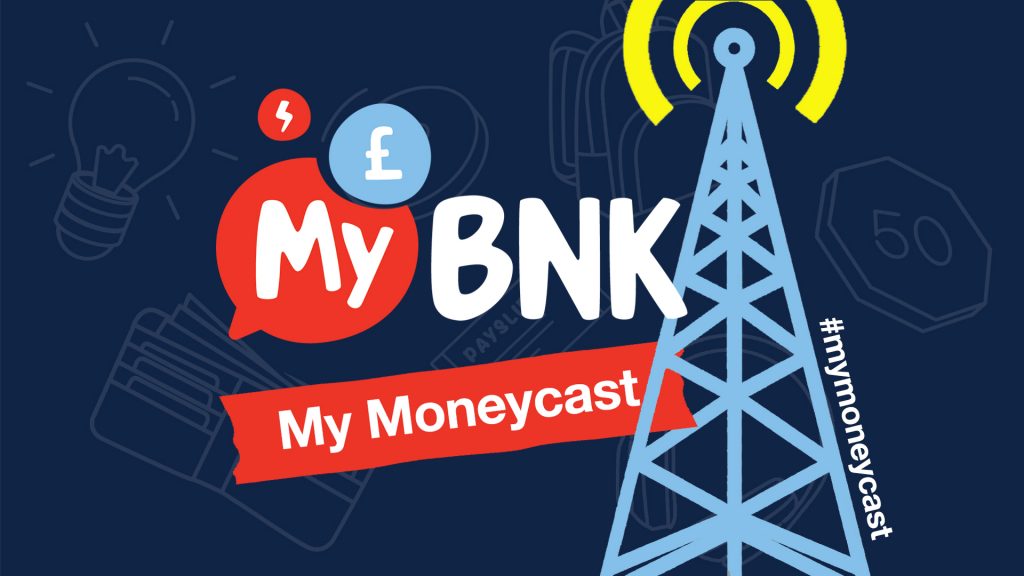 MyBnk has partnered with The Mix to revamp their Money Hub for under 25s.
This includes a Financial Health Check triage tool to direct users to a specially designed money management course, text message service or a series of expert authored articles. Later this month we also plan to launch an Open Banking tool to help young people manage their money.
In addition, MyBnk has launched a weekly livestream, My Moneycast, to help young adults tackle some of the big issues affecting their income, benefits, housing and employment.
Finally, we have a range of Free Resources available featuring games, quizzes and icebreakers to help young people learn to budget and save.
Our staff are on hand to respond to any questions or concerns you may have about our work. Please contact info@mybnk.org.

Guy Rigden, MyBnk CEO